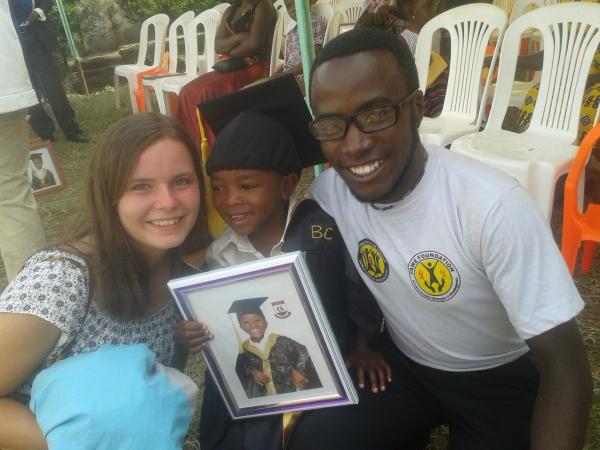 COMMUNITY HOME BASED CARE ANNUAL REPORT 2016.
Background
Community home based health care for children and adults with physical and mental disability (special needs project) was started in 2013 as a response to the severe lack of available services for children and adults with disabilities in Kabarole district and the neighboring districts.
According to the studies conducted in Africa 2010 showed that children with disabilities are among the most neglected groups in society and that they and their families face enormous economic, political and social barriers that have an adverse impact on their physical, social and intellectual development and wellbeing.
In the 2005/6 household survey of Uganda 12% of the population reported having a child aged 6-17 livingwith a disability. Many of these children do not have access to the most basic needs such as health services and education. In the same survey 60% of people with disabilities had not received any form of rehabilitation. In the 2009/10 household survey the figures remained the same, although 90% of those with disabilities aged 6-24 reported that it affected their ability to attend school.
In Kabarole there are several NGO's that provide support to children with disabilities and their
families through community support networks, income generating activities and support towards education but there is no facility that provides specialist therapeutic intervention, including physiotherapy, occupational therapy and speech/language therapy as well as support, training and education to organizations, families and communities.
There is also a cultural and social stigma attached to families who have a child with a disability; they can be shunned by their own family and the community as people believe that a disability is contagious, a curse,witchcraft or a punishment from God for the sins of the parents. This isolation often causes increased family stress, financial burdens and a reluctance to seek help, often resulting in a disability becoming more debilitating, as it remains untreated.
Youth and Women Empowerment (YAWE) Foundation provides home based care that involves medical treatment, sponsorship schemes, scholastic materials, nutritional guidance and support, physiotherapy and occupational therapy to children and adults living with disabilities in the Kabarole. This is done mainly through community visits.
YAWE was accepted by the Uganda NGO board, also registered with Kabarole District and Sub-County offices. Perspektive Fur Kinder (Austria) is network of friends who joined together with the specific purpose of fundraising and supporting the work of YAWE and allowing us to access a wider source of funding, as well as making donations. Now the project has 48 clients by end of year 2016 .
The Vision, Mission and Objectives of Community Home Based Care.
Vision:
To enable all children to reach their optimum potential so that maximal functionality is achieved, deformity prevented or reduced and the effect of disability minimized so that they may overcome many of the barriers that they and their families face.
Mission:
To provide high quality, specialized and affordable medical treatment, nutritional support and guidance, sponsorship schemes, scholastic materials, physiotherapy and occupational therapy to children with disabilities and special needs in the Kabarole district Uganda.

To provide daily care for families with children with severe disabilities;

To provide training, education and support to families and communities in the care of children and young adults with special needs.
Objectives:
To provide home based care through medical treatment, nutritional guidance and support , sponsorship, scholastic materials, occupational therapy and physiotherapy therapy assessment and rehabilitation to children aged 0-18 and adults to meet their developmental goals

Develop a family-centered environment that can provide information, support, advocacy and networking for families and their communities

Foster social equity by providing an accessible and affordable programme available to all develop partnerships with local medical centers and similar Non-Governmental Organizations to enhance our services

To provide relevant information that will empower the community to make informed choices in relation to their health.

To lobby and advocate for fair policies and laws that affect the daily life of the local community through research, networking and strategic alliance building.

Maintain the financial and ethical integrity of the organization through sound governance, record keeping and management practices.
Achievements
Since 2013 we have:
Treated over 45children with a wide range of sicknesses and disabilities.

Sponsored over 6 children and some of their siblings in schools and providing them with the necessary school requirements especially scholastic materials.

Worked with 4 schools with children with disabilities, promoting access to education and supporting both the teachers and the students with capacity building training on how to integrate CWDs into the education system.

Supported our team to include 1 medical nurse, volunteer physiotherapist s who comes on different appointments and other volunteer friends.

Provided specialist adaptive equipment, including Wheelchairs, CP Chairs and Splints to over 20 children in need

Provided goats to over 30 children and adults living with disabilities.

Established links and work closely with local community based organizations
KCDC
SOS Children's Village
TOCI
Rwenzori Special Needs
Now the program currently has 26 males and 22 females a total of 48 clients. Cerebral Palsy and Developmental Delay make up a large percentage of our caseload. These are caused by non progressive damage to the infant brain and affects development in all areas. Physiotherapy and occupational therapy are extremely effective for young children and we are seeing excellent outcomes within 12 weeks of starting rehabilitation:
14%referred unable to sit are now sitting
5% referred unable to reach/hold can
now do so
2 % referred unable to walk are now.
Out of the 48 clients enrolled with us, 27 are cerebral Palsy clients, 2 Spina Bifida, and the rest have developmental delays, speech delay and learning difficulties.
Here are some of the outstanding success stories in the year 2016.
Musiime David
David now 2 and half years living with his parents in Futibutangwa was born normally. At age of 5 months old he began developing an abnormal swelling at the back of his neck. Later it developed into a painless big neck tumor almost equaling to the size of the head. The parents tried to seek medical attention but none was helpful since everyone never wanted to tamper with it. David was given a referral letter to Mulago hospital for possible surgery but the costs involved were huge for the family to pay. David was enrolled in our special needs programme on 7th January 2016. A lot of sharing David's story was done to many YAWE friends. Later in the month of May 2016 YAWE through our partner organization Good Shepherd saw David go for a successful operation in Kampala Kanyanya area on a free cost. David is one of the happiest kid and a great success story in our Community home based care 2016.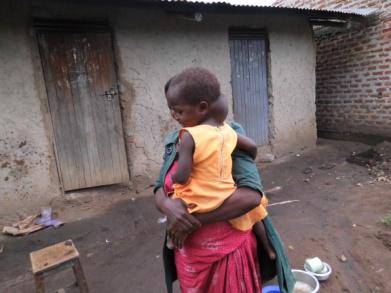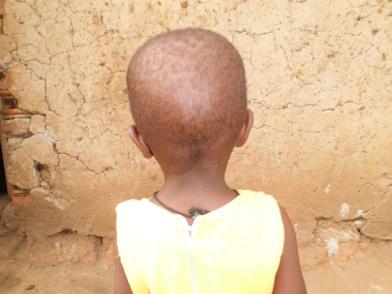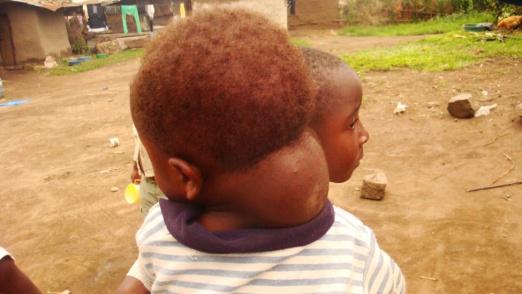 Aheebwa Brian
Brian is 24 years old. He lives with his mother in Kisomoro village. His father abandoned him at a young age of four. He developed paralysis of the lower limbs at age 10 after a high fever attack. Since then he could not walk again. He follows the calling and crawling over to some people. He shows contractions in the hips (flexion and external rotation), knees and ankles. With support of two persons, he can walk (with lower limbs bended). Verbal instructions are followed to a sm all degree. We do stretching of the hips with the tailor seat. He is motivated to pull himself up in order to stand. He now stands for some minutes without support and turns around the tree. Brian also benefited from Goats for life project and his goat now has a kid.
Kezabu Cissy
Kezabu Cissy is a 36 year old woman and a mother of two children. Cissy used to feel much pain in her inflamed joints as a result of toxoplasmosis, an advanced clinical stage four condition commonly found in HIV/AIDS patients. Since then Cissy became vulnerable to walking, grasping objects and standing on her own. In addition Cissy lived in a very small one room house accommodating her children and domestic animals together which was alarming to their family health. YAWE in partnership with other friends managed to build a four room house with adequate space for the family including a wheelchair walker to help in walking and standing exercises. As if that was not enough, Cissy's pain in the joints became much of a problem until in the months of October and November 2016 when YAWE supported her to see a physician. The result of this treatment came up with a very significant change best ever in Cissy's life. Cissy is amazingly now able to stand and walk by herself without any support. She reports less pain and a feel a very big difference of good health at the moment.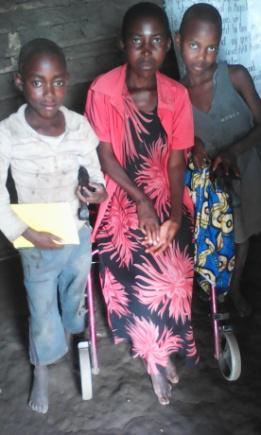 Ayebaale Moses.
He is now 5 years living together with his parents in Kyezire Mugusu. Moses used to have a poor standing and walking balance, limited hand use and delayed speech. In addition Moses is intellectually hand capped and has drowning saliva. We did with him many cognitive activities to improve on his perceptional skills and training stability in standing and walking, training communication and hand use. Since then Moses has shown significant change that now he has good standing and walking balance. Furthermore Moses through our support for him in school has enabled him to graduate from nursery to primary section. Moses is among the many kids who received a goat from YAWE goat for life project.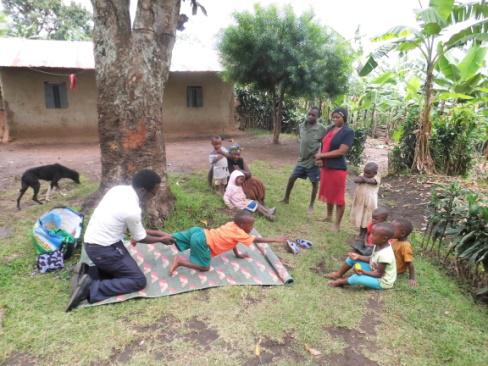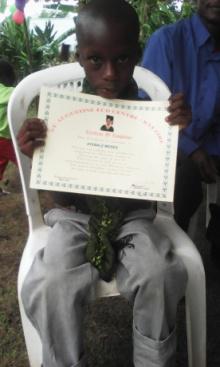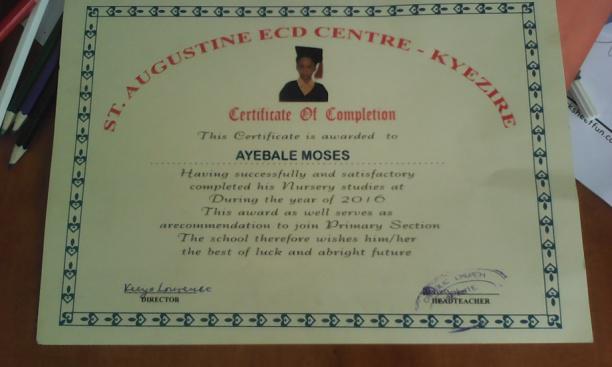 Murungi Raphael.
Raphael is now 5 years living with the grandmother who is also crippled in Rwengoma near YAWE offices. He was born with birth asphyxia, was taken to OURS hospital in Mbarara where he was given a walking device but never helped much. Rapheal was enrolled in care and was taken for specialist attention. We followed the recommendations of buying him the splints and stretching exercises as recommended by the physiotherapist. After continued interventions we were advised to buy jointed splints and with the help of Maresi´s endless efforts of continued stretching, walking and balancing exercises soon we realized significant improvement on standing, walking and body balance. Also through our occupational therapist we did much that improved his perceptual activities. With the help Elizabeth, we managed to buy for him new walking devices which helps in his movement to school. Raphael was also enrolled on the sponsorship scheme and is currently taking steps with alone. Raphael through YAWE support in school has graduated from nursery section to primary section.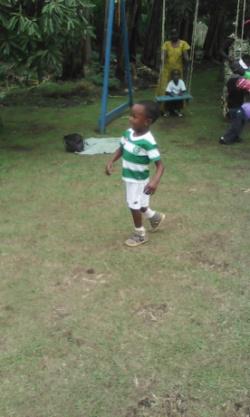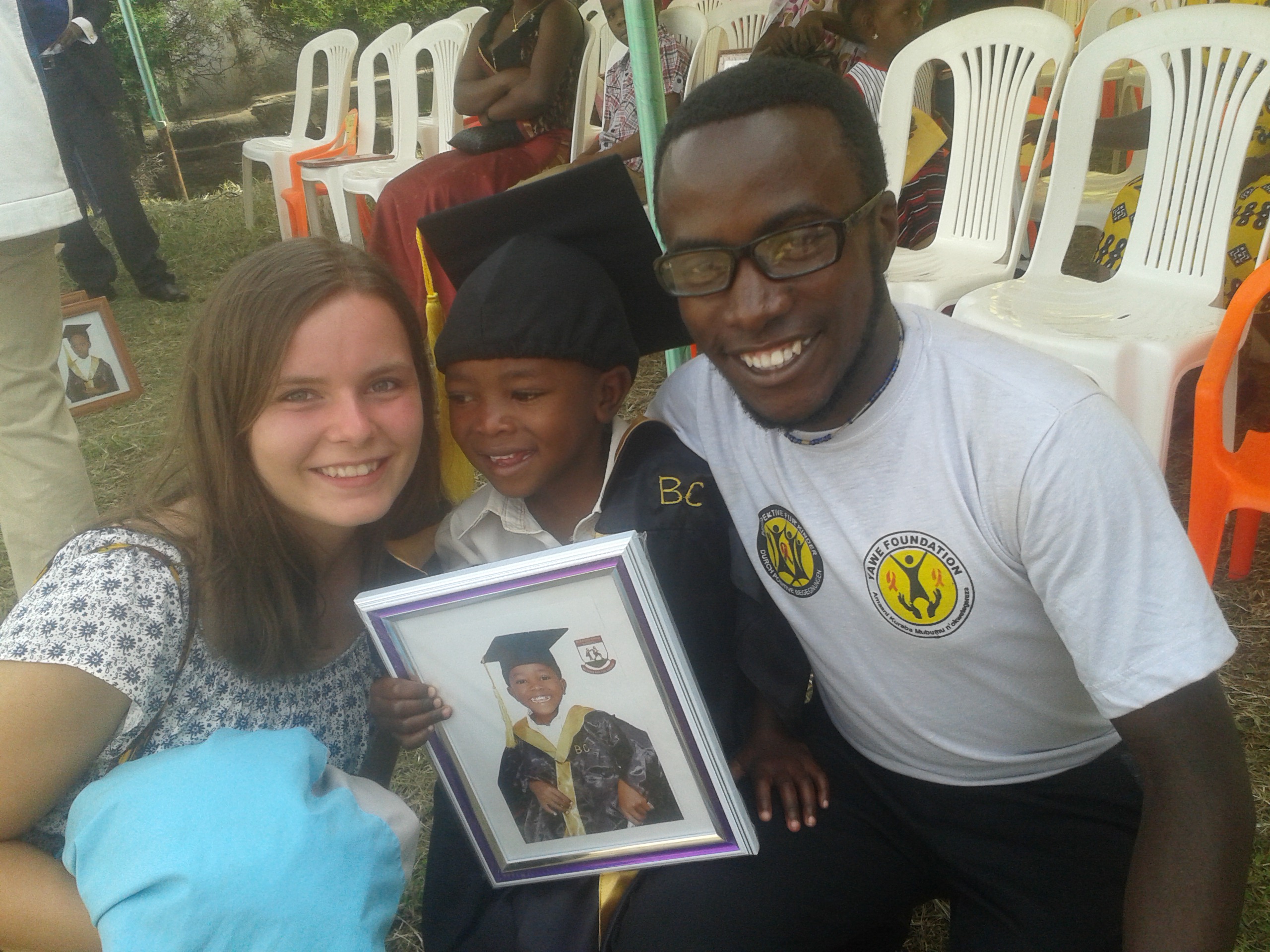 Amayire Joram
He is 7 years living together with the mother and the grandmother in Busoro sub county Burahya County. We had him reviewed by a physiotherapist from KCDC and encouraged some walking exercises and later he was given a walker to support in walking. After a few months Joram is now able to take steps by himself without a walker and also received a goat from YAWE goats for life project.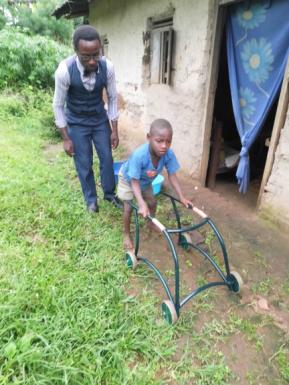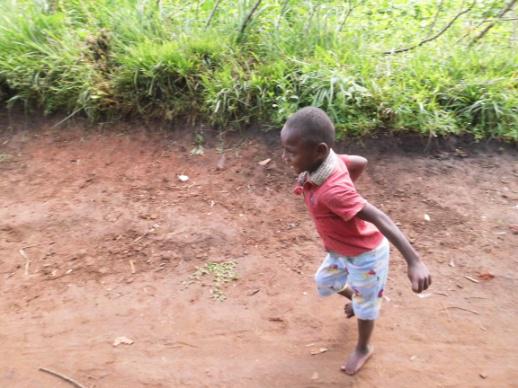 Kasemire Dorothy.
Kasemire Dorothy is a 3 year old girl living with her mother having floppy cerebral palsy. She got the disability due to birth asphyxia. She has inability to crawl, stand and walk. After several interventions of exercising and parallel bars walking practices, Dorothy reported a significant progress. She is now able to crawl and stand alone for 7 seconds.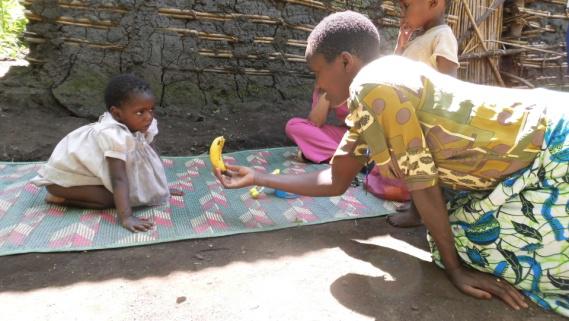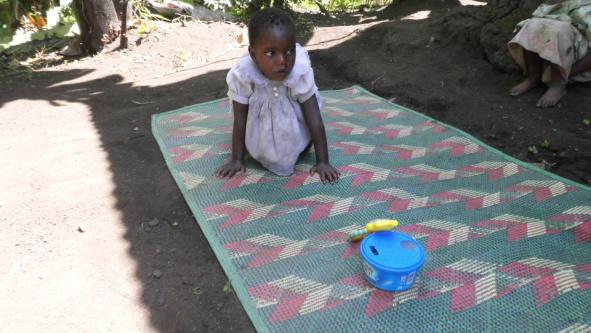 Caregiver's days
Caregiver's day is a day when parents and guardians of children living with disabilities come together and share their experiences concerning their life challenges and progress through discussions and lessons taught by facilitators.
In the year 2016, YAWE had two major caregiver's days. The first one was on 8th March and 21st August 2016. Caregivers attained more knowledge and skills to help the take good care, motivate their kids to exercise and feel encouraged to stay hopeful for better results from their kids.
Special thanks:
Persperktive Fur Kinder

KCDC

SOS Children's Village

TOCI

Rwenzori special needs.
Prepared by Approved by
………………………………………………… ………………………………………………
Muhumuza Gilbert (CBHCW 2016) Byamukama Tadeo (Coordinator)