Village Saving Lending Associations (VSLAs) among care givers and OVC households
Village saving and lending Associations (VSLA), are village groups that are formed to build the capacities of households so as to meet the day to day needs of the orphans and vulnerable children (OVC) through training and supporting the to initiate Income Generating Activities (IGAs). These groups are seen as one method that can be used to increase the house hold income. It also aims at building capacity of individual so as to properly care for OVC. From the OVC home assessment that we conducted in 8 sub counties of Kabarole district, we identified that some families are able to at least save 500shs to 1000 per week and encouraged them to form groups and supported existing groups in VSLA management skills. Monitoring and supporting existing Village Saving and Lending Associations (VSLA) groups is regularly carried out to support them to operate within the concepts of VSLA.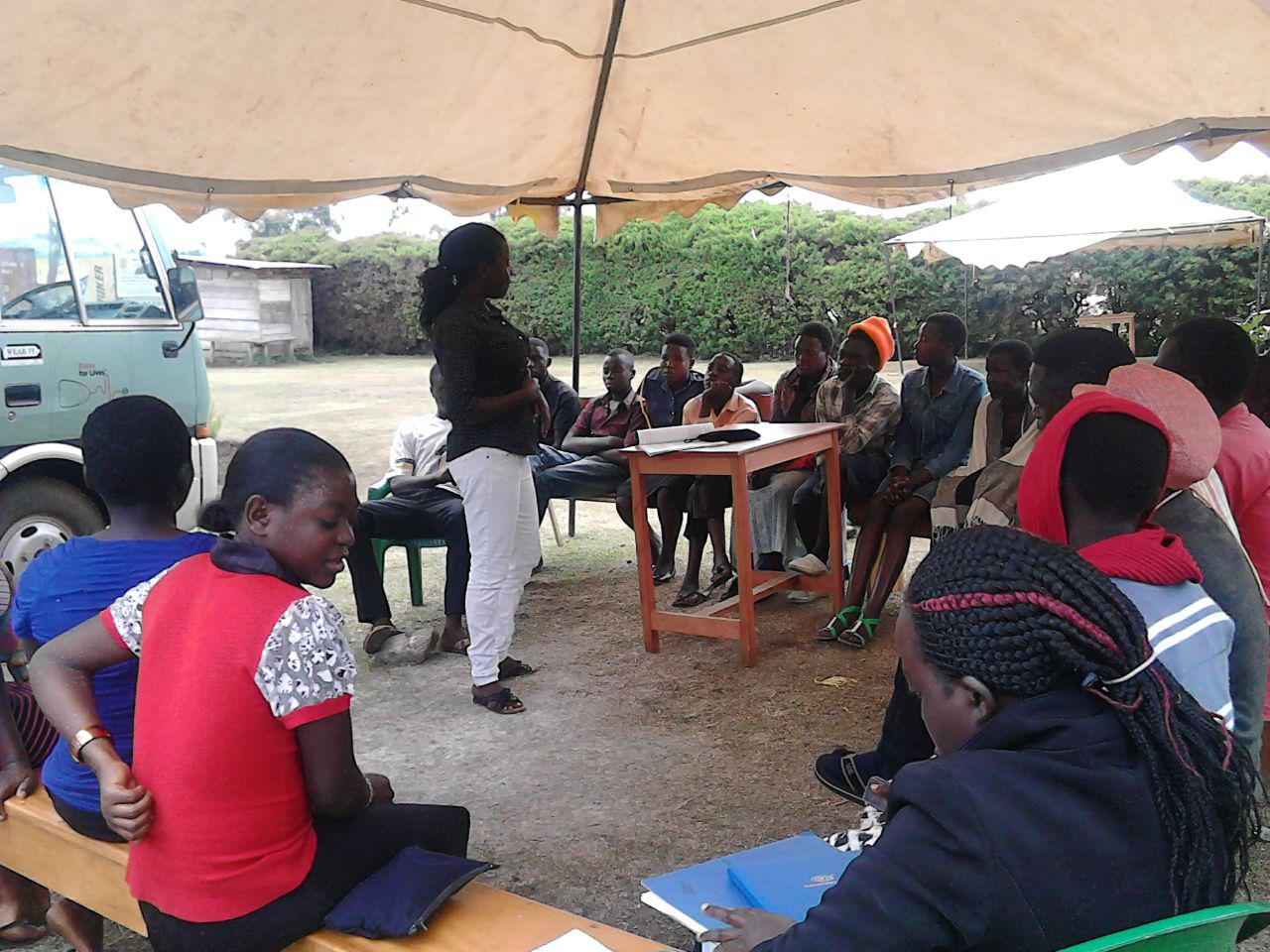 Youth at YAWE centre during VSLA meeting in Rwengoma, West Division
Abagurusi na bakaikuru twenyimukye group during meeting.