Sustainable Agriculture
We encourage youth to engage in agriculture and support them to learn best farming practices. We encourage and support the youth to start agriculture enterprises for nutritional supplements and income generation such as kitchen gardening, poultry, piggery, goats keeping etc. We have demonstration gardens at the youth centre where youth get practical lessons and after they are given seeds especially, greens to go and plant in their respective homes. We support the vulnerable young people with seeds and live stock such as goats, pigs, chicken etc to start and manage their own agriculture ventures.
Our sustainable agriculture program aims at improving food nutrition at household level whereby we encourage women and youth to contribute towards their nutritional welfare so that they can improve their health.
David from Peace Corps Uganda, gives practical training in perm gardening at YAWE Demonstration Garden.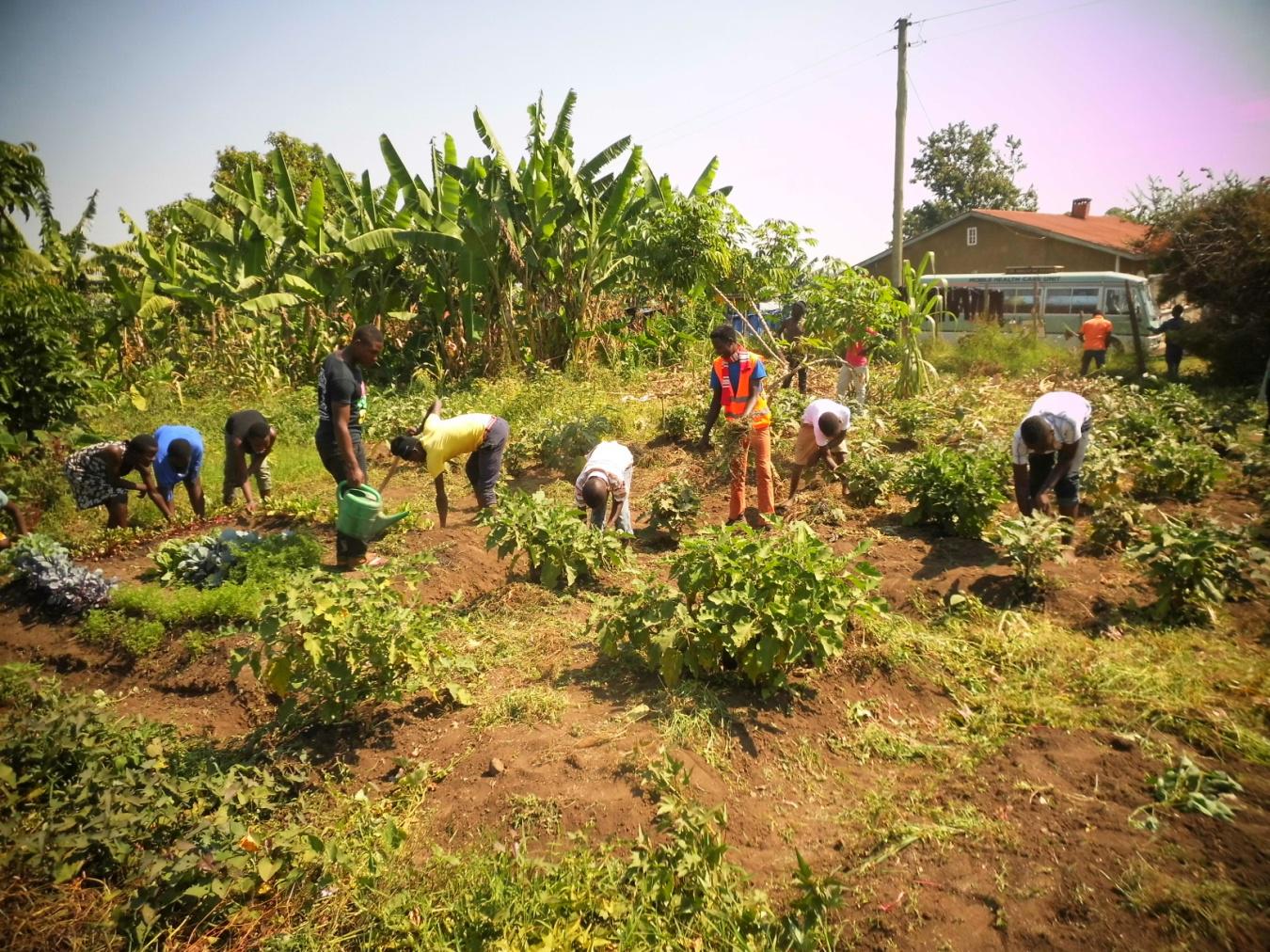 Youth working in their fruits and vegetable garden at YAWE demonstration garden.