Community Based Care
We are supporting adolescents living with HIV and other vulnerable children to improve their welfare. In this program we have initiated "Goats for life Project" whereby we are supporting each family with a goat or a pig as part of economic development and welfare. We are also caring for children and adults with special needs. Our intervention is aiming at improving their psychological and social welfare.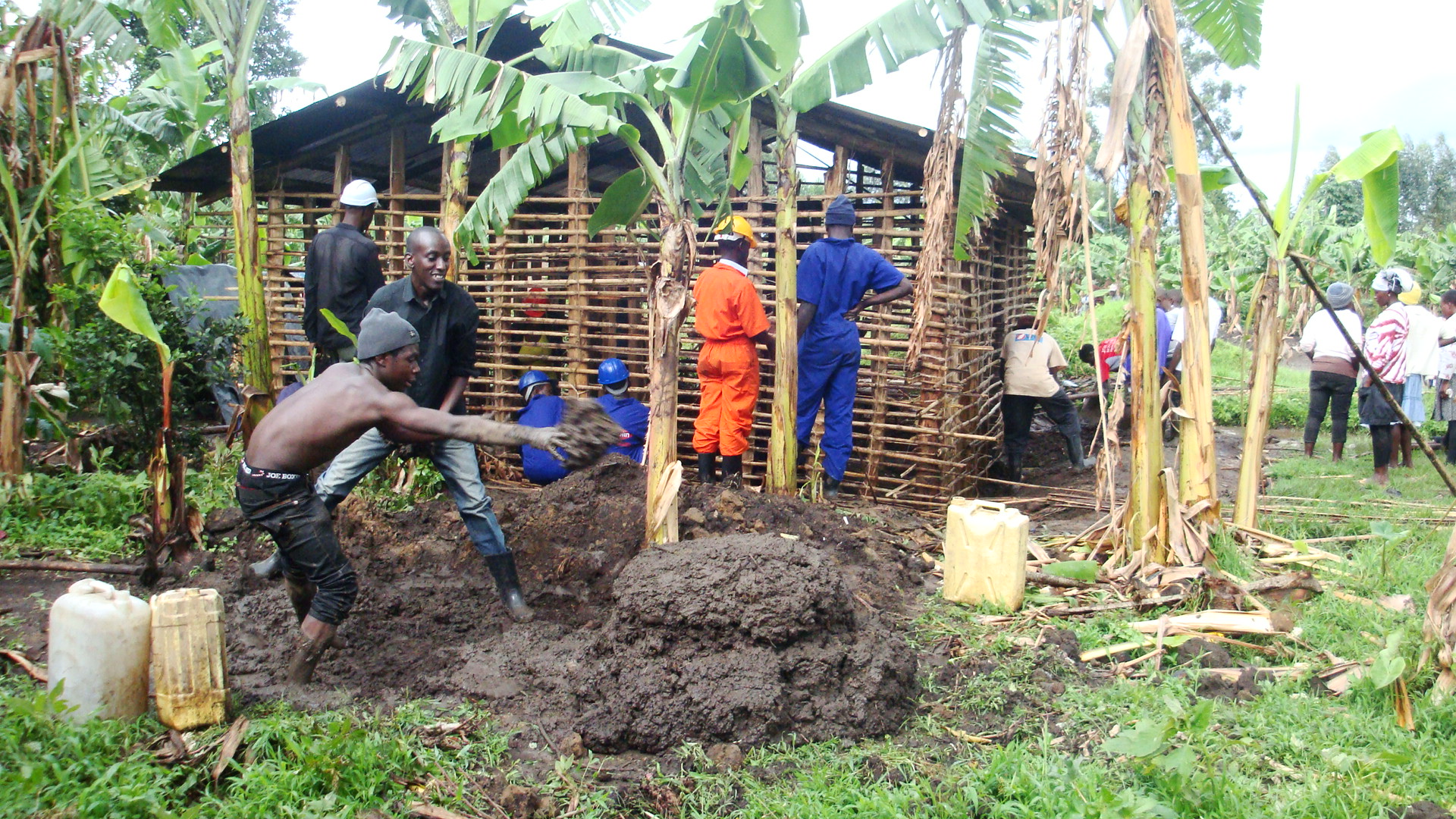 Youth building house for family headed orphans (Akugizibwe Francis and Ategeka Johnson) in Katumba, South division
Goats for life
YAWE Foundation through its community health care program has initiated "Goats for life project" whereby the beneficiaries under this program are given domestic animals like pigs, goats etc. The program is meant to support the youth become self reliant through rearing domestic animals.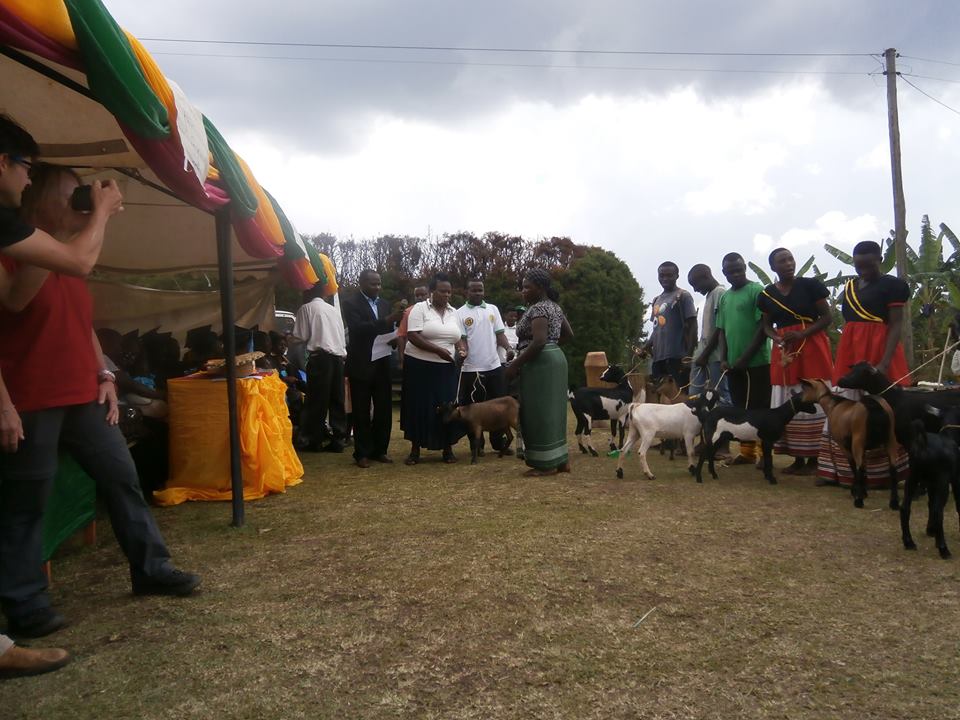 Youth receiving goats under goats for life project.