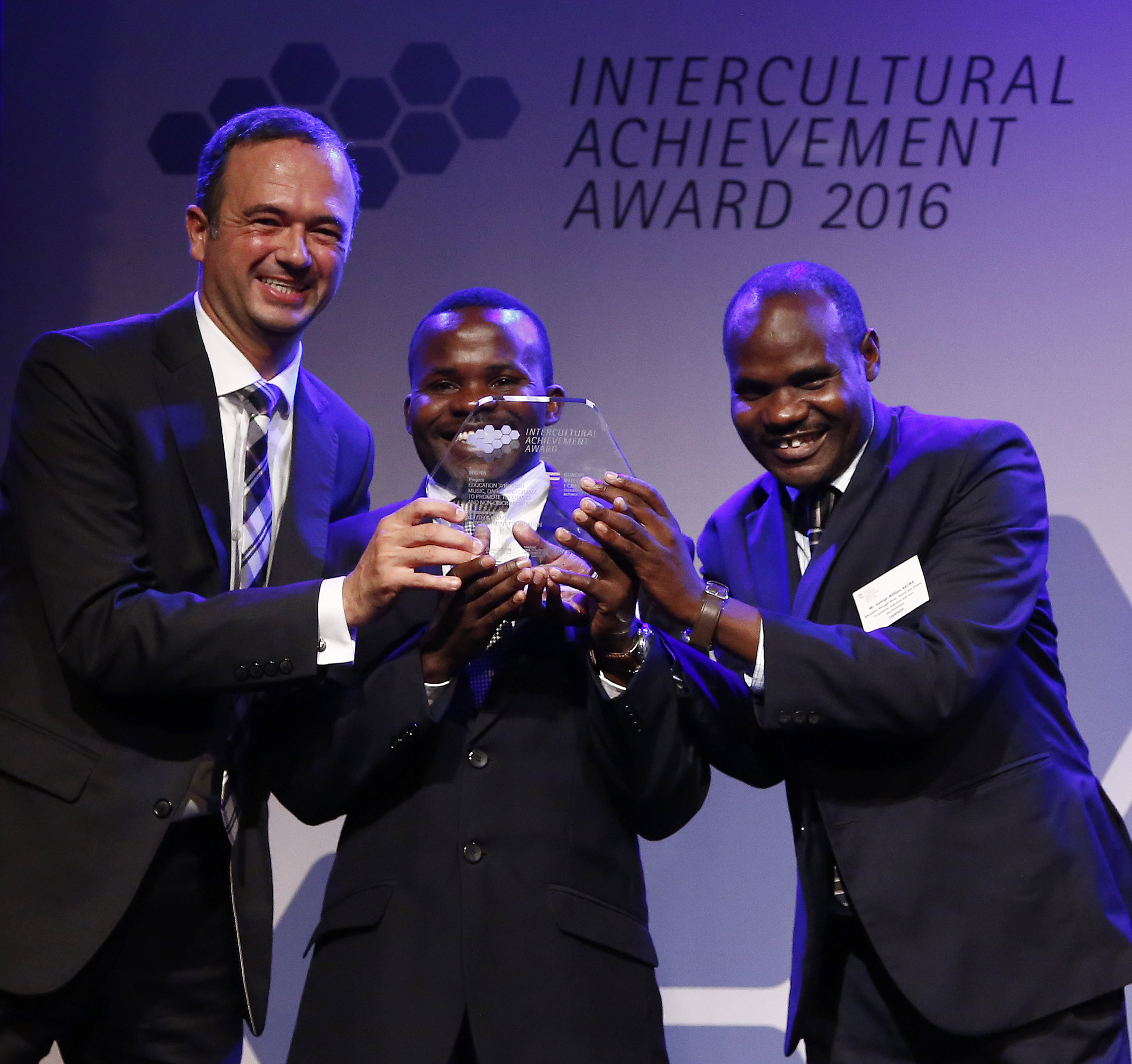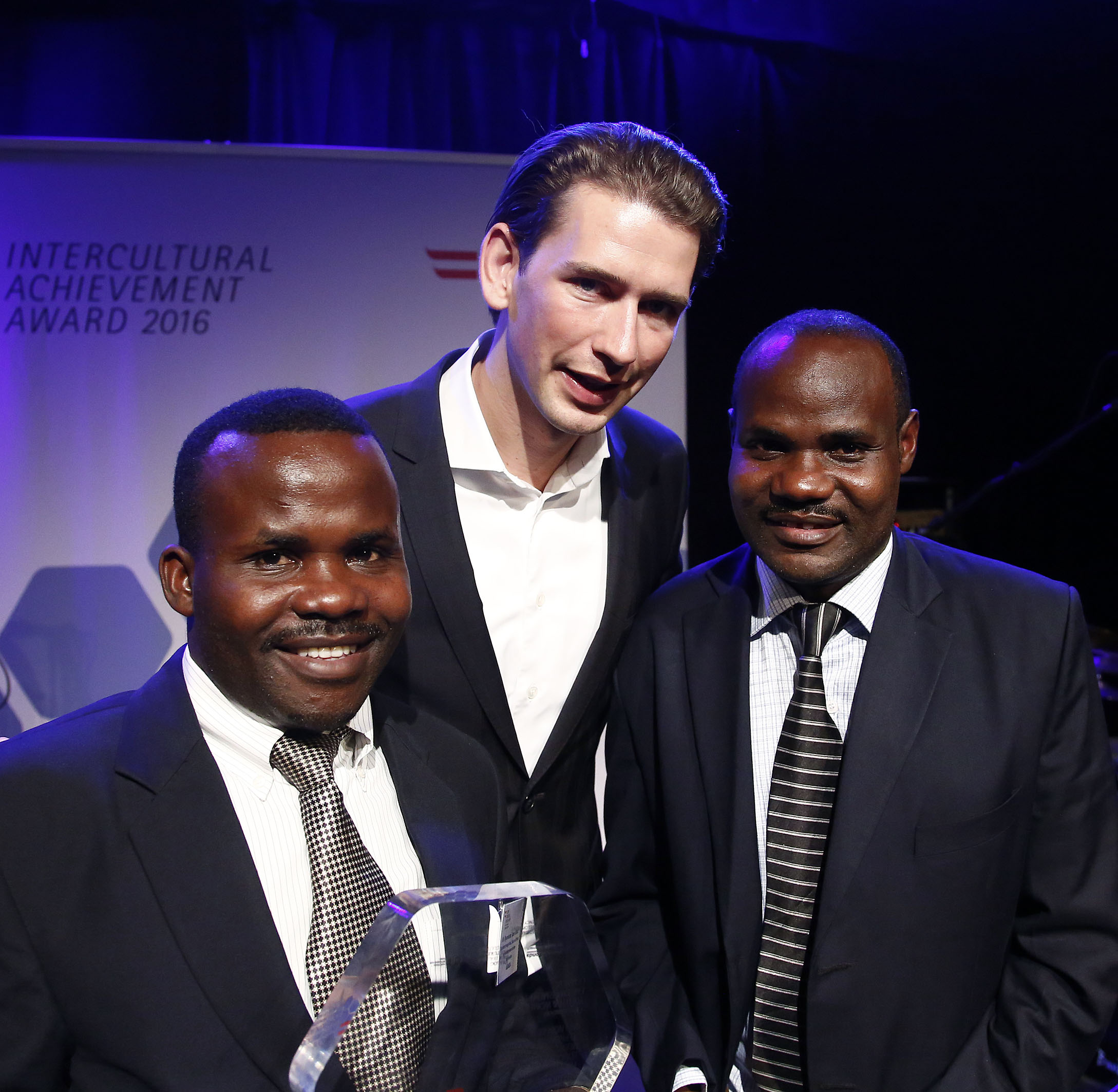 The Austrian Federal Ministry for Europe, Integration and Foreign affairs founded the intercultural achievement award. The award is an annual event and given in the following categories: Sustainability, recent events, Innovation and Media. All the three categories have a special focus on education, migration, women and youth. This year YAWE foundation is proud to be the winner of the Intercultural achievement award in the media category. This award was particularly recognizing our popular project "Education through music, dance and drama to promote tolerance and non discrimination. This project has clearly illustrated how intercultural dialogue can be amplified via radio by using creative communication like Drama. This project aims at bridging antagonism in communities that are tackling a serious health concern through intercultural and artistic approach.
On 7th September 2016, YAWE foundation was represented by YAWE Executive Director Mr. Akora George William and YAWE Project Coordinator Mr. Byamukama Taddeo represented YAWE foundation at a grand ceremony Held in the Austrian Capital City Vienna where the award was officially handed over to YAWE foundation. The award was accompanied with a prize of 5,000 Euros.
This money will be used to acquire costumes and good uniforms for the drama group, improve on training and record the music and plays produced by the group in order to disseminate the messages of tolerance and non discrimination to a wider community beyond the Ruwenzori region where YAWE foundation operates.